Post Office Box #1                                       Hyder, Alaska    99923

Click On Any One Of These Three Photos To Go To A Larger Version

During the 1920's, the original Boundary Gift Shop shared its space with the US Customs office, this continued until the late 1970's when Tommy & Maye left the business and Customs took over completely for a few years.

Hyder is a lot smaller than it was in the 1920's. The hustle and bustle of the mining Days has passed and it has left behind a wonderfully unique "ghost town" with the heart and spirit of the largest mining towns in the world.

By 1945 the population of Hyder had dropped to only 17 people and was put on the roster of Ghost Towns in North America. It is now a bustling community of 100 (give or take a few) and the sign above the road entering town boasts, "Welcome To Hyder, The Friendliest Ghost Town in Alaska." 

Boundary Gift Shop moved to its new location in 2011 and is called Boundary Gallery & Gifts. The proprietor, Caroline Stewart worked the original shop; in fact it was her first job in Hyder back in 1972. Since then she has longed to share her artistic talents with others. Now she has been afforded that chance.

Caroline has lived in Hyder since 1976 and knows the area and its inhabitants well. Not just the people; but also the animals, birds and plants. A lucky visitor might get her to tell of the morning she and her dog "Gus" walked upon a young bear. As Caroline tells it, the bear looked south at her, north at Gus and headed west. Or the Christmas morning as she was stuffing the turkey she watched a wolf amble by the kitchen window.

Caroline has used her love of nature to help her create many of the wide variety of hand-crafted items found in her shop, and she has invited other locals to join her in sharing with visitors treasures created during the winter months.

Visitors must "beware"!  Once you have visited Hyder, been warmed by its friendliness and seen its charm it is very difficult not to want to go back again and again.

*     Fresh Home Made Fudge

*     Featuring the work of incredibly talented 

     artists.

*     Caroline's new CD, "Songs From the Boundary"

*     Copy Services Available

*     Open Seven Days a Week ~ 9:00 am to ???

Post Office Box 1

Hyder, Alaska 99923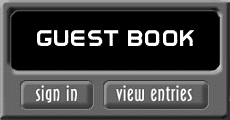 This page was last updated on: March 24, 2013
Alaskan Artist

Caroline Stewart, has created

"Guardian Spirits"

Let them be your assurance of

Health, long life, success in

Economic pursuits, and help in

Times of crisis.

In return, you must

Remember to sing their praises,

And uphold their honor

Creatively decorated Conks, make a great addition to any shelf or coffee table.

Be sure to get your very own walking stick, with bear bells attached. The stories you can add to the stick after visiting Hyder are up to you!

Alaskan Hair Wraps; As easy to put in as a rubber band. The Alaskan way to "Tame Your Mane"

Take home your very own bear paw print, cast at Fish Creek. "Hey, I know that bear"

Local Artists offering a wide range of unique works of art including paintings, cards, photos & more...

Welcome To

Boundary Gallery & Gifts

Home of Hungry Bear Fudge